When talking of the Apano Meria (Upper Part) of Syros, we mean the whole northern portion of the island, separated from the rest of the island by an imaginary line that goes from the northern extremity of Ermoupoli (Agios Dimitrios) to Ano Syros, Alithini and Kini, and which represents around 45% of the island's total surface. This corresponds roughly to the special protection site GR4220032 of the NATURA 2000 network.
The area is mainly characterized by steep and rocky hills covered with bushes (thyme, spiny broom, sage, etc). The shore itself is rocky and craggy, but features also a certain number of beaches of great natural beauty. In the course of the last seven years, the region has seen a significant reduction, sometimes to the point of abandonment, of its traditional economic activities. However, because the road network only stretches to the mountain areas without providing access to the beaches, the zone has been spared from the unregulated touristic developments typical of the south of the island and the other Cycladic islands.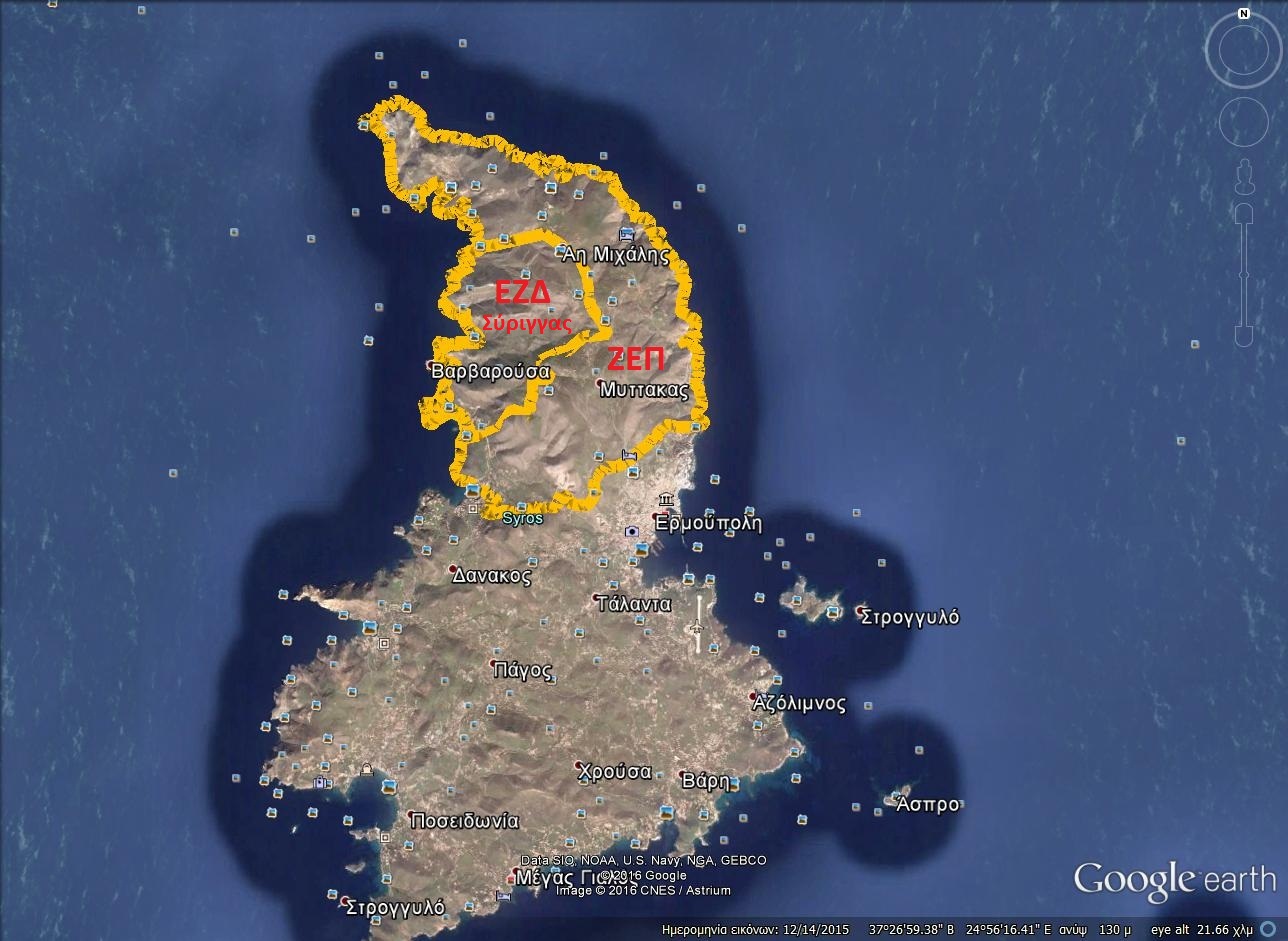 Special Preservation Zone" & "Special Protection Zone
In this region there are four important archaeological sites (Kastri Halandriani, Grammata, Spilia, Ferekidi, Delfinonisi), six delimited settlements (with parts of the villages of Kini, Alithini and Ano Syros), and three zones of urban control (ZOE) with special planning restrictions.
Lastly, the northern part of Syros features zones of great geological interest, as they are considered to be the world's most representative deposits of blue schist and eclogites. This in the last few years has brought about the visits of many teams of scientists and students from around the world.
Translated by Ivan Thomi / Edited by Rupert Smith.